We enjoyed the SwissSnowSymposium 2018 a lot and hope you also had a great time there! 
And as it is commonly known: After the SwissSnowSymposium 2018 is before the SwissSnowSymposium 2019!
We are looking forward to meeting you there! :)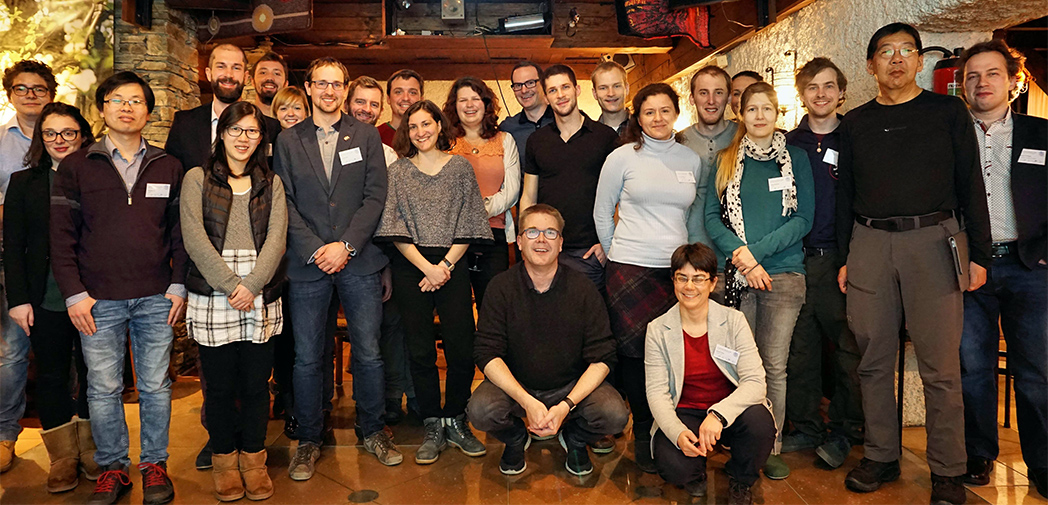 Best wishes,
Cornel, Dmitry and Lu
We are delighted to welcome you on the website of the SwissSnowSymposium 2018, which will take place from 26th to 28th January 2018. The 16th edition of this traditional symposium will be hold in once more in Saas-Fee and provides a innovative platform for young chemists to present their work and to exchange their experience.
A well balanced mix between lectures, short talks and poster session as well as get-togethers at the hotel bar and snow fun activities on the slopes of the Allalin-Mountain guarantee a unique experience of science and fun.
---
Special: This year we have a professional ski teacher at the SnowSymposium who will help beginners
Lottery: We will raffle off 3 day lift passes among all participants! Good luck!

---
Confirmed, invited speakers:
Prof. Peter Chen, Full Professor, ETH Zürich
Dr. Dmitry S. Perekalin, Researcher, Russian Academy of Sciences
Mag. Matthias Rizzi, Expert Process Safety, Consulting International
Dr. Sviatlana Siankevich, CTO & Co-founder, Embion Technologies SA
Dr. Matthew Wise, Corporate Strategy, ABB
Dr. Justus Tönnemann, Chemist Quality Assurance & Quality Systems, Carbogen Amcis
Delia Mihaila, Publishing Director, MDPI AG
Dr. Gerald Bauer, Postdoctoral researcher, PSI
 Here you can find the abstracts of the individual speakers: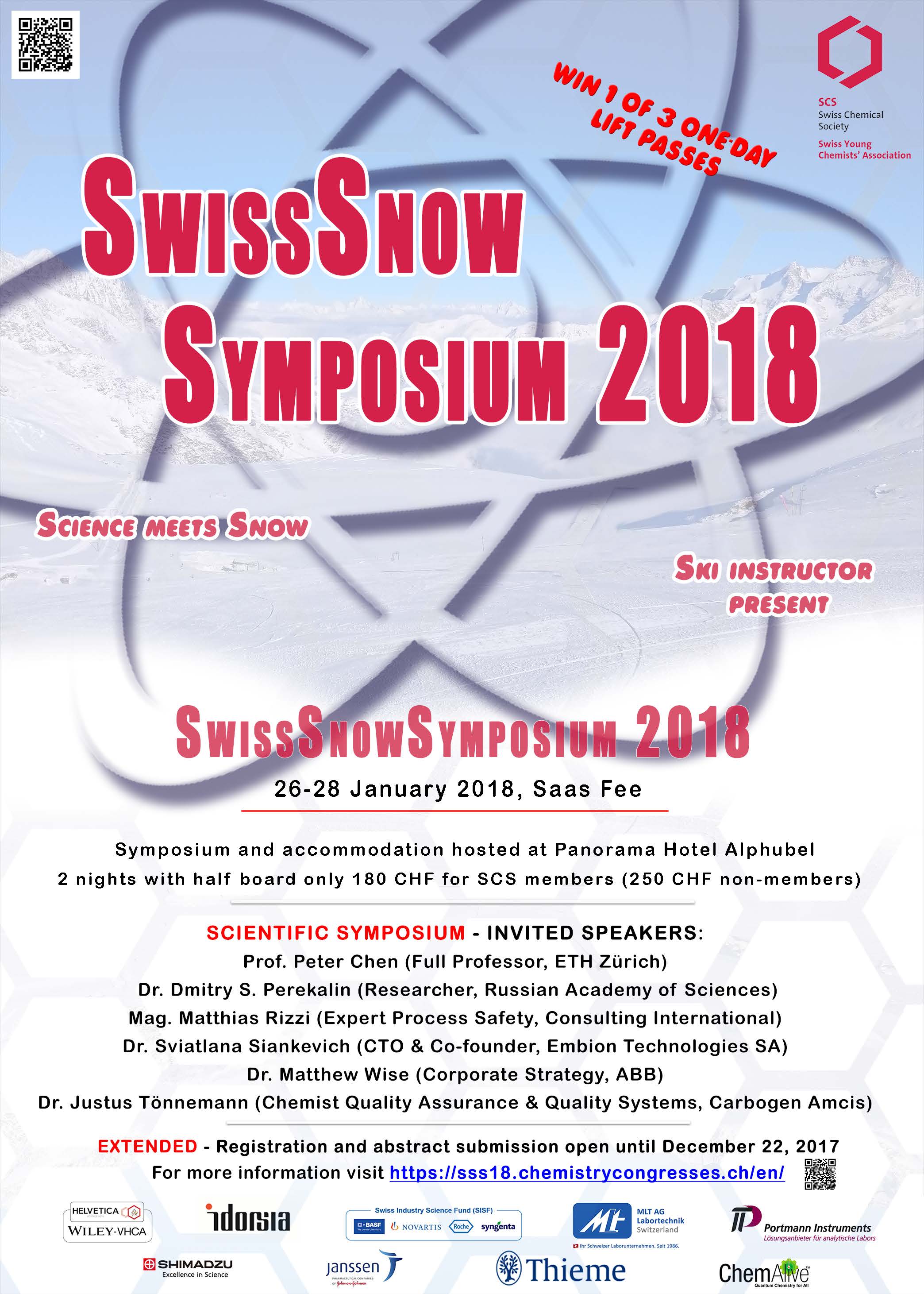 The number of participants is limited to 60 and we confirm the participations on a first-come-first-serve basis.

We hope to see also you in Saas-Fee in late January!
In the name of the organizing committee
Cornel Fink, EPF Lausanne